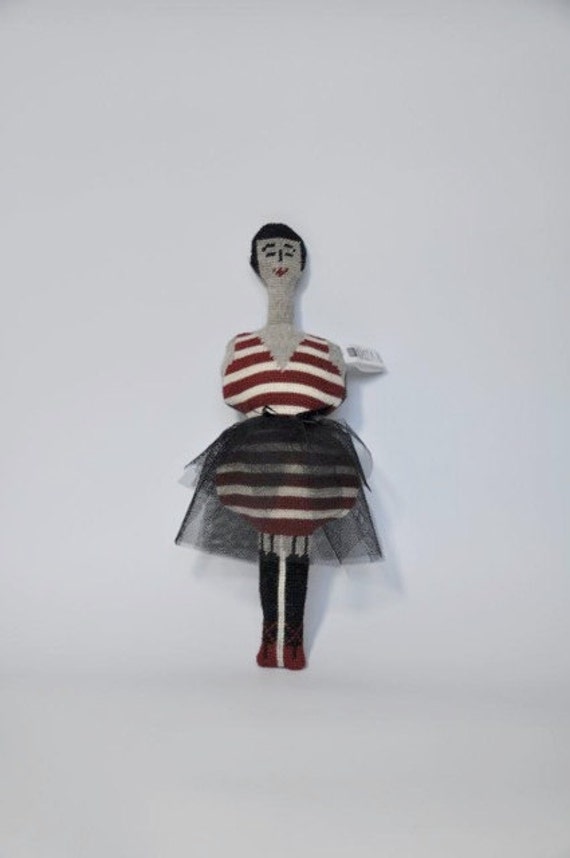 Kasia, a self declared "minimalist rebel embroider" has created an incredible line of finished needlepoint pillows, bags, and accessories. Her modern take on an ancient technique sets her apart from her needlework predecessors. Kasia chooses simple ordinary objects like scissors, sink pipes and bottles and immortalizes them stitch by stich into a needlepoint time capsule She then sews them up into beautiful everyday objects like pillows and tote bags.   "Who said needlepoint needs to be serious?!
" Kasia explains. Her wares can be purchased here .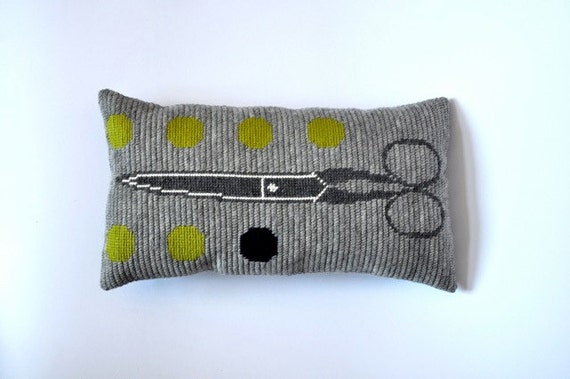 When I ran across Kasia's etsy shop I felt sheer joy. The whimsey and thoughtfulness that went into her creations filled up my creative soul. It is easy to find good design in needlepoint (something that will look nice on your couch). But it is not often that you find a resounding statement piece or a design that sets you still for a moment to think and ask yourself questions. What is it about this ordinary object, simplified then reinvented into another ordinary object through a process that takes a very very long time, that I find so pleasing? It is just a clean and clever statement. Slow down . . .find the beauty that is in today. Find the beauty in the ordinary.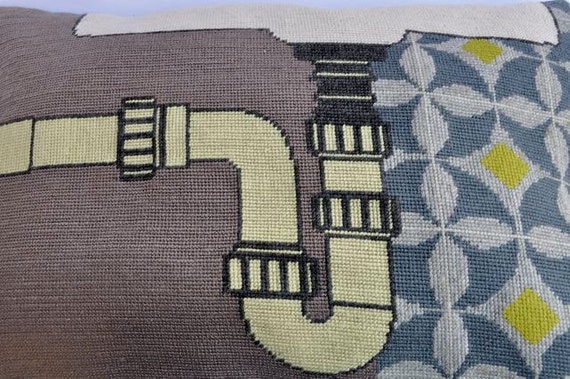 Kasia, recently added a wonderful line of kits to her collection so that others can stich up her designs. These kits can also be found in her etsy shop.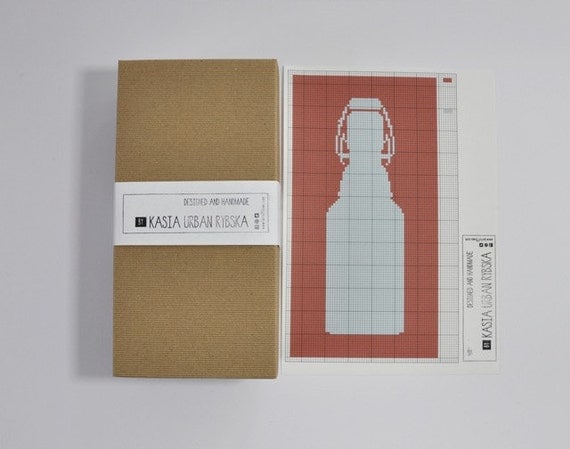 If you happen to find yourself in Krakow, Poland then you can sign up for her workshop in this cosy gallery space.  These workshops are intended to be not only an opportunity to learn a new craft but a time for communing and slowing down life's busy pace while throwing down a few stitches with new friends.
Best wishes to you Kasia! xo