Laurence Devoge from Deco Chic Creations in France created this beautiful bag that is pictured above. I discovered it when my wonderful son gifted it to me for my birthday. I just love it!
It is so well crafted and the previously dated, slightly kitschy imagery is reinvented into something chic and utilitarian. Laurence finds vintage needlepoint and repurposes it into these stylish totes. About the bag and the process she says:
"Upcycling these vintage tapestries is an interesting approach: it is a way to pay tribute to all these women who have patiently embroidered, and at the same time, it is a way to re-discover them."
Below are some other gorgeous bags from their French Deco Chic Etsy shop.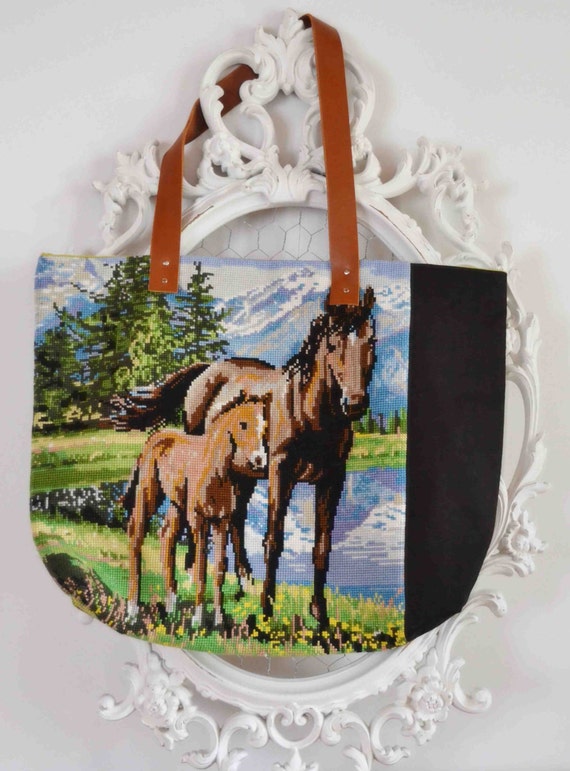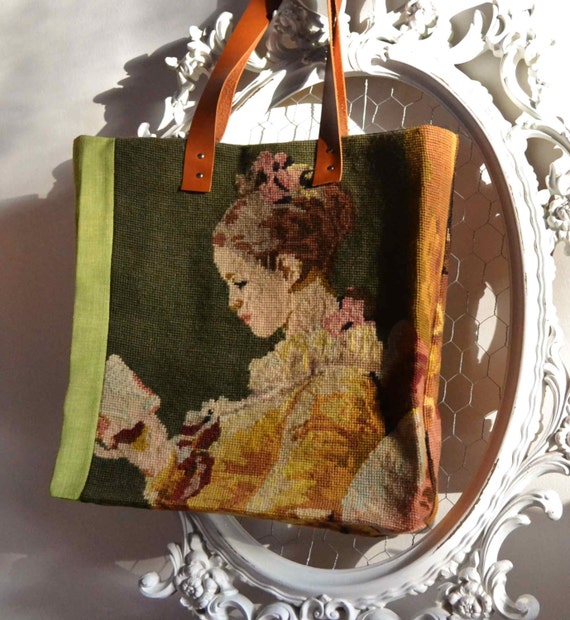 You can buy your own one of a kind bag here. Thank you Laurence for your craftmanship and concept and thank you to my sweet son for  your thoughtfulness. I will treasure my bag.