The truth is I am feeling a bit frustrated. I am working hard to come out with some new DIY needlepoint kits. I want to keep the cost low to the buyer but the product standards high with quality designs and materials. This is not easy.
So I am toying around with a few utilitarian concepts, one of which is diy media cover needlepoint kits. I always try to check out what is already out there so I can avoid repeating a concept and when I found these really attractive cases by Lands' End marked down to as low as $7.99  I just felt like giving up. How can I compete with that?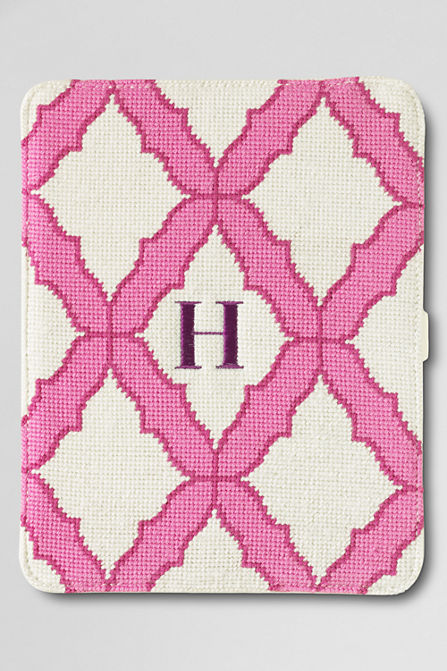 Then this one for $14.99.
And lastly $7.99 ??!!  . . .
I could now go on to rant about how this unfairly represents the value of needlepoint and craft but the truth is these are all so darn cute and I couldn't fault you if you went and scooped up  a bunch for early Christmas pressies. Just promise me when I do finally get my diy needlepoint media kits out you will understand that it is just not possible for me to sell them for $7.99.
Best, Jenny